Click the arrows to the left and right to scroll through the panels.

No other oil protects against wear better than AMSOIL

Reformulated, Repackaged XL Synthetic Motor Oils!
Previous
Next
Welcome to BestSynthetic.com! - Your source for AMSOIL Synthetic Motor Oil.
The big oil companies offer lots of slick fluffy marketing claims like "Nothing outperforms Mobil 1", but offer no proof or facts. The truth is, AMSOIL synthetic oil outperforms Mobil 1 and all other conventional and synthetic lubricants. And we have the proof to back it up. They don't, which is why they can only use slogans. AMSOIL, the First in Synthetics.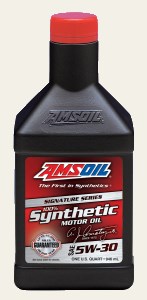 "Our Company makes the best lubricants in the world, period, and challenges anyone or any company to prove us wrong! That won't happen because our competitors know it's true." -A.J. Amatuzio, President & CEO.

Wear prevention is an engine oils primary and most important job. No other motor oil protects against wear better than AMSOIL. PERIOD! Not only did AMSOIL bring you the first synthetic, they were the first to introduce the concept of extended drain intervals. Can you name ONE other oil company that will GUARANTEE their product for 25,000 miles? AMSOIL has been doing so for over 35 years.

Whether you're a car owner looking for premium synthetic motor oil, a business owner looking to add a successful product line to your shelves or a fleet owner looking to cut your operating expenses, we hope you'll find everything you're looking for here. Tour our site and learn the facts! Compare AMSOIL's performance and properties to the other guys. Yes, AMSOIL costs more, but remember, you ALWAYS get what you pay for. But as you will see, using AMSOIL synthetic oils will actually save you money, and you'll be giving your engine the best protection you can buy at the same time!

At BestSynthetic.com, our goal is to be the most informative AMSOIL Dealer website on the web, which includes not just information on AMSOIL products, but educating people about synthetics, lubrication, car care and more. Please contact us with any questions or suggestions at any time.
The Company of Firsts!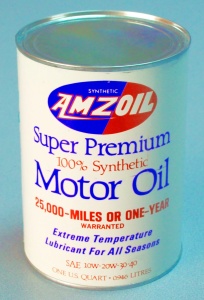 First to develop an API-rated 100 percent synthetic motor oil.
First to introduce the concept of "extended drain intervals" with a recommended 25,000-mile/1-year drain interval.
First U.S. company to utilize the NOACK volatility test as a standard of performance excellence.
First to produce synthetic motor oils for diesel engines, racing engines, turbo and marine engines.
First to introduce synthetic oils that legitimately contribute to improving fuel efficiency.
First to manufacture synthetic gear lube for automotive use.
First to manufacture a 100:1 pre-mix synthetic 2-cycle oil.
First to manufacture a synthetic automatic transmission fluid for automotive use.
AMSOIL and Racing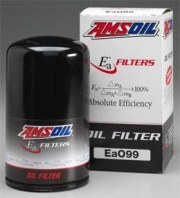 Many oil companies produce specialty racing oils for elite groups and do not offer them to the general public. For instance, several popular oil manufacturers produce racing oils offered only to NASCAR racers. AMSOIL receives inquiries as to why the company does not offer "special," higher-quality or NASCAR oils.

However, all AMSOIL synthetic motor oils are already formulated to a higher level than competitors' oils, and AMSOIL Dominator Synthetic Racing Oils are no exception. They provide maximum performance and superior protection to all racers, regardless of their level of competition. The same AMSOIL Dominator Synthetic Racing Oils that are used in the engines of AMSOIL corporately-sponsored racers such as Scott Douglas and Brady Smith are available to everyone.

Every professional race car in the world uses synthetics, and most of them have been using AMSOIL for decades. Many have a lot of money at stake with their "big oil" sponsors, who want you to believe that what is advertised on the car is what's running in the engine.

Indy Car racing legend Bobby Unser spoke at the AMSOIL 30th Anniversary Convention. Unser is a 3-time Indy 500 winner, has 25 overall Indy Car wins and is a 13-time Pikes Peak Hill Climb winner. He told the audience how his race car differentials could not survive more than one race up Pikes Peak without needing to be rebuilt, until he started using AMSOIL lubricants. This experience in Bobby's early years of racing began his long relationship with AMSOIL synthetic motor oil and lubricants in all his race cars. Bobby went on to say that "AMSOIL is the Best Synthetic Lubricant made, the Standard to which all others are judged." Hear it from Bobby himself in the video below.

Extended Drain Intervals mean Less Waste Oil, Less Pollution, a Cleaner Environment
"Improperly disposed used oil," according to the Environmental Protection Agency, "is the largest single source of oil pollution fouling our nation's waters. According to the American Petroleum Institute, it amounts to "up to 200 million gallons of used motor oil... dumped every year down sewers, drains or in the ground." API reminds us, too, that, "A single quart of oil can foul thousands of gallons of water."... Continue reading this article
---
AMSOIL News Updates
AMSOIL Super Chevy Best of the Best: Double Header Weekend Results
The weekend of September 27-29 saw the AMSOIL Super Chevy Best of the Best search continue in two cities in the first-ever double header weekend. Bristol, Tenn. and Houston, TX hosted Super Chevy events that drew out hundreds to witness the drag racing, swap meet and car show excitement found only at the track. The AMSOIL Super Chevy Best of the Best search continued in both cities, rounding up 10 more finalists to join the final vote less than two weeks away.
AMSOILRacing.com
and the AMSOIL Facebook page.
Bristol, Tenn. round:
Camaro
Roger Pauley
'69 Camaro SS
Chevelle
Ann and Michael Boyte
'72 Monte Carlo
Chevy II/Nova
Ed Davis
'67 Nova SS L79
Fullsize
Dwight L. Bower
'64 Impala SS Restored
Tri-Five
Joe and Josh Bailey
'56 210 Hardtop
Houston, TX round:
Camaro
Patrick Grigsby
'72 Camaro RS
Tri-Five
Wayne Hicks
'55 Bel-Air Sedan
Chevelle-El Camino-Monte Carlo
Kevin McElroy
'66 El Camino
Full Size
Danny Licatino
'65 Impala SS
Nova
Laurie Vontur
'66 Nova
-
2013 Diesel Power Challenge Now Available on DVD
2013 Diesel Power Challenge
(DPC) wrapped in May, leaving behind broken parts and heavy hearts for those who didn't beat out the competition for the top spot. Reigning champ Wesley Beech is no doubt enjoying his tenure as Diesel Power Champion before heading back into the gauntlet next May to defend his title. Beech's rise to the top wasn't easy and competitor standings were ever-changing throughout the entire week. The DPC is a grueling proving ground that puts the nation's most powerful diesels through a series of endurance trials to see who outperforms the rest. AMSOIL is installed in each engine to ensure they can take the beatings they undertake.
The DPC isn't open to the public, but now you get your chance to see up close and personal what went down via the 2013 Diesel Power Challenge DVD. Event coverage, highlights and commentary from the people on location give you behind-the-scenes access to a diesel competition unlike any other.
You can purchase your own 2103 Diesel Power Challenge DVD
here
, or better yet, follow us on Twitter
(@AMSOILINC)
or
Like
us at
our Facebook page
for upcoming opportunities to potentially get your own copy for free. And who doesn't like Free? We gave away thirty earlier this week.... and it was fun.
-
SEMA Show Is Underway... Check Out the New Products
-
Kaase Captures Fifth Engine Masters Crown
The finishing order for the top five went like this:
1) Jon Kaase Racing, 2961.7 points.
2) Accufab Inc., 2931
3) B.E.S. Racing, 2863.7
4) School of Automotive Machinists, 2858.6
5) Also B.E.S., 2853.7
These are veterans who know how to make a machine hum. They're also friends who watch each other and fine tune their skills for the future.
A lot of the builders specialize in certain kinds of engines. After his final run we Jon Kaase about the motors he builds and if he has a favorite as well as his motivation for selecting the Ford Mod motor.
"To be honest, some engines are popular for a while and then they're not so you better have a wide range of things that you can do because the bills still come. You might like to work on top-end stuff everyday but it might not come in every day," Kaase said.
"I've never worked on a mod motor and I don't know if I'll ever work on anymore, but the only reason we're working on that mod motor now is that by the rules it looked like the most competitive piece. There's a pretty big carat out there this year and we're not screwing around this year, we're wanting to win. There's been years we always wanted to win but we might have picked a Pontiac or something else and come to have a good time. We're trying to have a good time but we're trying to win this one."
That afternoon, checks were awarded to the top three. Jon Kaase achieved the goal he'd set for himself, and compensated accordingly with a check for $66,500.00. Congratulations, Team!
This event would not have been possible without the wonderful assistance of the University of Northwest Ohio, the staff of Popular Hot Rodding and all the great teams of builders who make this event such a highly regarded event.
-
SEMA Feature of the Week: Project Diabetes Revolution 2014 Mitsubishi Lancer
"I want this car to be a symbol for all the brave people fighting diabetes to keep fighting. I want this project to be even greater than my previous ones. I want this car to symbolize hope, and the will to keep fighting. All I am asking from you is to see what I am seeing, to see the vision that has inspired me to give back and for those with diabetes to have a reason to never give up and motivate them to keep going every day. Project "REVOLUTION" is in their honor to show that people do care."
What drew you to this make/model for SEMA? What has you 'jazzed' about this particular build?
Andre Darville:
The 2014 Mitsubishi Evolution is a beast of a vehicle. It is AWD with an amazing amount of horsepower and little weight. It is a factory built race car, I love that it can be a performance race track vehicle and also a head turning show car.
How many times have you been to SEMA?
AD:
This is my second year going to SEMA. I brought my Diabetes Awareness Dodge Charger last year.
Why do you think SEMA has become such a destination for vehicle builders like yourself?
AD:
I feel SEMA is the ultimate for every builder. It gives praise to the builder in letting you know that your vehicle is one of the top in the country and deserves to be showcased in front of industry vendors.
What is it about this vehicle that makes it 'you'?
AD:
I was able to fit monster X33's from XIX Wheels on the car they are 20x10 concave series wrapped in 255/35/20. I have so much grip on the road it's amazing, and it fills in the wheel gap perfectly while still looking amazing. The new hood from Extreme Dimensions also makes the vehicle stand out greatly with the flat black and Red Hood vents. I have people stop and take pictures of the car all the time.
What made you choose AMSOIL for your engine?
AD:
AMSOIL has every product that I need to take great care of my vehicle. The choices are amazing. I know that AMSOIL makes reliable and the best lubrication products for our vehicles and I wouldn't trust any other company.
Any favorite AMSOIL product?
AD:
My favorite product is the motor oil. Every time I go in for an oil change and I tell them I have my own AMSOIL, they say "man you're lucky, where can we get some of that?"
If you could choose any vehicle in the world to customize and make your own, what would it be and why?
AD:
I don't think I can limit myself to just one. I want to do this as a job; build amazing cars for companies that will be shown at shows all across the world. You can give me any car and I will find ways to make it look amazing.
Do you have a favorite quote or motto that describes you?
AD:
My favorite quote that I came up with, which is my Instagram name, is STRIVE2LIVE. I strive to live to the fullest. I strive to live and be the best I can. There can be many meanings to this quote and I have passed it to many. STRIVE 2 LIVE and beat Diabetes!
AMSOIL Under the Hood:
AMSOIL 5W-30 Synthetic Motor Oil
AMSOIL Antifreeze and Engine Coolant
AMSOIL Dominator Coolant Boost
AMSOIL Synthetic DOT-4 Brake Fluid
AMSOIL P.i. Performance Improver
Thanks, Andre. Enjoy the show. And be sure to stop by booth 24661 to say hello.
-
-
RSSContentBuilder
We're now on Facebook!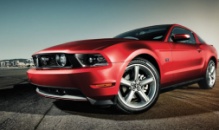 Buy at wholesale price!
Preferred Customers buy at dealer cost and save 25%!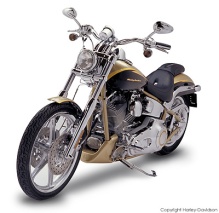 Not sure which products to get for your vehicle? Use the Vehicle Lookup Guide.
AMSOIL Distributor Opportunities
Start your own home business based on a proven superior product. Very low startup costs.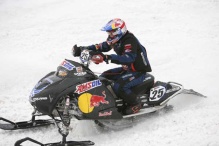 Sell AMSOIL products in your shop or store. Click here for information on AMSOIL retail accounts.

Does your business purchase lubricants for its equipment? Click for information about AMSOIL commercial accounts! Extend your equipment's life and reduce costs!