AMSOIL Distributor
Click the arrows to the left and right to scroll through the panels.

No other oil protects against wear better than AMSOIL

Reformulated, Repackaged XL Synthetic Motor Oils!
Previous
Next
Welcome to BestSynthetic.com! - Your source for AMSOIL Synthetic Motor Oil.
The big oil companies offer lots of slick fluffy marketing claims like "Nothing outperforms Mobil 1", but offer no proof or facts. The truth is, AMSOIL synthetic oil outperforms Mobil 1 and all other conventional and synthetic lubricants. And we have the proof to back it up. They don't, which is why they can only use slogans. AMSOIL, the First in Synthetics.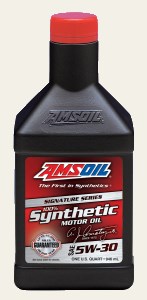 "Our Company makes the best lubricants in the world, period, and challenges anyone or any company to prove us wrong! That won't happen because our competitors know it's true." -A.J. Amatuzio, President & CEO.

Wear prevention is an engine oils primary and most important job. No other motor oil protects against wear better than AMSOIL. PERIOD! Not only did AMSOIL bring you the first synthetic, they were the first to introduce the concept of extended drain intervals. Can you name ONE other oil company that will GUARANTEE their product for 25,000 miles? AMSOIL has been doing so for over 35 years.

Whether you're a car owner looking for premium synthetic motor oil, a business owner looking to add a successful product line to your shelves or a fleet owner looking to cut your operating expenses, we hope you'll find everything you're looking for here. Tour our site and learn the facts! Compare AMSOIL's performance and properties to the other guys. Yes, AMSOIL costs more, but remember, you ALWAYS get what you pay for. But as you will see, using AMSOIL synthetic oils will actually save you money, and you'll be giving your engine the best protection you can buy at the same time!

At BestSynthetic.com, our goal is to be the most informative AMSOIL Dealer website on the web, which includes not just information on AMSOIL products, but educating people about synthetics, lubrication, car care and more. Please contact us with any questions or suggestions at any time.
The Company of Firsts!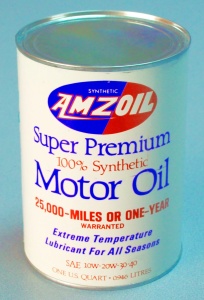 First to develop an API-rated 100 percent synthetic motor oil.
First to introduce the concept of "extended drain intervals" with a recommended 25,000-mile/1-year drain interval.
First U.S. company to utilize the NOACK volatility test as a standard of performance excellence.
First to produce synthetic motor oils for diesel engines, racing engines, turbo and marine engines.
First to introduce synthetic oils that legitimately contribute to improving fuel efficiency.
First to manufacture synthetic gear lube for automotive use.
First to manufacture a 100:1 pre-mix synthetic 2-cycle oil.
First to manufacture a synthetic automatic transmission fluid for automotive use.
AMSOIL and Racing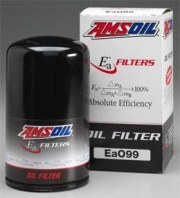 Many oil companies produce specialty racing oils for elite groups and do not offer them to the general public. For instance, several popular oil manufacturers produce racing oils offered only to NASCAR racers. AMSOIL receives inquiries as to why the company does not offer "special," higher-quality or NASCAR oils.

However, all AMSOIL synthetic motor oils are already formulated to a higher level than competitors' oils, and AMSOIL Dominator Synthetic Racing Oils are no exception. They provide maximum performance and superior protection to all racers, regardless of their level of competition. The same AMSOIL Dominator Synthetic Racing Oils that are used in the engines of AMSOIL corporately-sponsored racers such as Scott Douglas and Brady Smith are available to everyone.

Every professional race car in the world uses synthetics, and most of them have been using AMSOIL for decades. Many have a lot of money at stake with their "big oil" sponsors, who want you to believe that what is advertised on the car is what's running in the engine.

Indy Car racing legend Bobby Unser spoke at the AMSOIL 30th Anniversary Convention. Unser is a 3-time Indy 500 winner, has 25 overall Indy Car wins and is a 13-time Pikes Peak Hill Climb winner. He told the audience how his race car differentials could not survive more than one race up Pikes Peak without needing to be rebuilt, until he started using AMSOIL lubricants. This experience in Bobby's early years of racing began his long relationship with AMSOIL synthetic motor oil and lubricants in all his race cars. Bobby went on to say that "AMSOIL is the Best Synthetic Lubricant made, the Standard to which all others are judged." Hear it from Bobby himself in the video below.

Extended Drain Intervals mean Less Waste Oil, Less Pollution, a Cleaner Environment
"Improperly disposed used oil," according to the Environmental Protection Agency, "is the largest single source of oil pollution fouling our nation's waters. According to the American Petroleum Institute, it amounts to "up to 200 million gallons of used motor oil... dumped every year down sewers, drains or in the ground." API reminds us, too, that, "A single quart of oil can foul thousands of gallons of water."... Continue reading this article
---
AMSOIL News Updates
Day Five: AMSOIL Engine Masters Challenge. Bischoff Throws Down the Gauntlet
Last night's Engine Masters Banquet was enjoyable as always. Clarence Barnes was once again Master of Ceremonies for the evening. It became apparent that this was a transition year for the AMSOIL Engine Masters Challenge. David Freiburger and David Kennedy, editors from Hot Rod magazine, each shared their enthusiasm for the new possibilities for the future of the Challenge. Ed Zinke, head of the EMC, was honored for his hard work and vision for the event.
This morning Johnny Hunkins explained some of the changes he envisions for the future. "It's going to be a launching pad for all kinds of cool things. I think with the resources that Hot Rod Magazine can bring to bear on the Engine Masters Challenge they'll be able to entice a lot of other people into the fray and bring in both different manufactures and engine builders that we didn't have the resources or reach to bring in. So it's a jumping off point. I've been with Engine Masters for 11 years since 2003 so I've seen it grow and run its natural course and I think it's going to be a great thing."
The banquet ended with Ed Newman of AMSOIL drawing the running order out of a hat for today's final showdown. That running order today turned out to be: Tony Bischoff of BES first, Brad Nagel of Bradley Built Engines next, John Lahone of ALSO BES third, Chris Bennett of School of Automotive Machinists fourth and finally 5X champion Jon Kaase of Jon Kaase Racing.
This morning Tony Bischoff was set up twenty minutes early, hoping to start as soon as possible to take advantage of the cool morning air, but the start time was officially 7:30 so he had to wait.
The new rules this year permitted teams to carryover unused time from their qualifying runs in order to make adjustments during the final day on the dyno. Bischoff would have an additional 21 minutes to work with for any modifications required to get maximum results.
Tony Bischoff (second from left) with Team B.E.S. Racing Engines
When all was said and done, Tony was clearly on top of his game. Steve Dulcich, Editor in Chief and brand manager of Engine Masters Magazine, stated, "I don't think anyone's going to catch Bischoff. He's so far in front, he's gone. I'd be shocked if anyone came anywhere close to where Bischoff is performing.
"There's a lot of tricks on that Bischoff motor. Stuff that you wouldn't expect. The way he's using the carburetor. You might think it's peculiar that he's got a carburetor and in the past all the top finishers were using fuel injection. Now why is that? There might be a reason. Bischoff is on to something there, I've got a few hints on what it is but I've been sworn to secrecy and I'm not gonna disclose anything at this point. But Bischoff, he plays all the angles and he doesn't miss a trick. That's why he's a winner, that's why he's leading this competition right now. He's not the only one but at this show, he's the best."
-
How Fast Does A Model T Go?
Henry Ford famously quipped that people could buy a Model T Ford in any color they wanted as long as it was black. My, how the world has changed. Black is still an option, but so is copper, silver, white, grey, orange, yellow, green, cobalt blue and aquamarine.
There are car collectors who still love their Model Ts though. One of our local car clubs here in Superior, WI did 120 miles of cruising this weekend, and a good time was had by all.
Not only have the colors of cars changed dramatically over the years, the speed at which they travel has likewise changed. It takes a
lot
less time to drive from New York to Boston than it did 100 years ago.
Not everyone has the same need for speed, but it's comforting to know you've got it when you need it. Here's a trivia factoid you may find interesting: When railroads began to carry passengers, there were great debates about their safety because some scientists proposed that if a train went faster than 25 miles per hour it would suck the air out of everyone's lungs and they would die.
In the event that you really were interested in knowing how fast the old Model T Fords went, you can Google it and it might lead you to
a forum where Model T owners are discussing this very thing
.
If you're wondering which motor oil to use for your Model T, you'll find the answer to that question somewhere else. In the event that you have a vehicle of more recent vintage, the best place to find the correct viscosity is the lookup guide on our home page of
AMSOIL.com
. Check it out.
-
AMSOIL Blog Moves to a New Location
Yes, we've moved our blog to a new home. You can now find all of our blog content at the AMSOIL website. Visit us today and sign in for regular updates
The New AMSOIL Blog:
http://blog.amsoil.com/
Here are some additional links you might want bookmark as well:
AMSOILracing.com
MyAMSOILGarageâ"¢
AMSOIL.com/About
-
Bringing It All Back Home: AMSOIL Street Rodder Road Tour Visits Youngstown
It was a pair of all-Ohio days for the AMSOIL/Street Rodder Road Tour. When they rolled out of Cincinnati Monday morning they headed to the opposite corner of Ohio for a destination Tour Director Jerry Dixey calls one of his favorite places in the United States: his own back yard. Yes, Mary Ann and Jerry decided that being this close to home they ought to give The Dynamat Tour a very special memory, a Dixey Picnic.
With Jerry on the road the heavy lifting was left for Mary Ann who recruited her friend Dawn Damron. It was a beautiful drive that included a little excursion through Amish country. When they arrived at suppertime, even Jerry's mother Barbara Dixey and brother Jack joined in the festivities which included a great meal of sloppy joes, vegetarian chili and tasty desserts. Jerry gave everyone a tour of his garages, toy boxes and house. The road warriors had a chance to see that Jerry not only enjoys talking about cars, he's also a collector, albeit on a slightly smaller scale than some of the incredible collections he's had the privilege of sharing over the years in other places and spaces.
A lot of folks don't realize that before the Road Tour carved a chunk out of his life Jerry's time was primary spent running a business called Classic Automobilia, a company that he and Mary Ann started in 1989. While the showroom is still filled with nostalgia and automobilia. Jerry even showed the Road Tourians his soap box derby collection and the many pedal cars he's acquired over the years. Everyone enjoyed the diner-themed showroom.
Next stop: Snyder's Antique Auto in nearby New Springfield, Ohio. Snyder's has been in business for over 50 years. The company was started by Don Snyder Sr. who along with Jerry's father John Dixey and a few others started the Model T Ford Club of Mahoning County. Jerry's passion for cars is in the his blood as he grew up going to antique auto shows in his Great Grandfather's 1926 Model T Ford station wagon that his father restored in the early 1960's, a vehicle he still owns. Don Synder III, who now runs the company, gave everyone a tour of their facility where they supply Model T and Model A parts to folks around the world. After this they visited the car collection of Don Snyder Jr., an amazing collection of almost 100 vehicles. Don is a fan of the early lightweight factory race cars of the 60's. They were able to see the very first Ford Thunderbolt and Thunderbolt #100 which was the last one made.
Other stops Tuesday include #1 Performance Center in Columbiana, Ohio and the collection of Norm and Cynthia Anderson in Canfield, Ohio. Tuesday's various stops in the Youngstown area culminated in the weekly Tuesday night cruise at the Austintown Senior Center. The Mahoning Valley Old Car Club coordinates the cruise each week with Jerry's good friends Dick and Laurie Nard handling the DJ duties. As with everywhere else they go, the Road Tour vehicles turn heads and the Road Tourian enjoy seeing the local cars. They were even ask to parade in front of the DJ stand as a group on our way out of the cruise, a great way to wrap up this special time in Jerry Dixey's home town, Youngstown, Ohio.
Till next! Join the Road Tour and see where the cars really are.
-
Day Four: Big Guns at the AMSOIL Engine Masters Challenge
In second place after good dyno run.
It's all business here at UNOH in Lima as we open up the Day 4 of the AMSOIL Engine Masters Challenge. We arrive to find RCS Racing Engine / RCS-AMS on the block in Dyno Cell #1. The Ford 414 kicked out enough power to propel the team into second place as we start this final day of prelims.
Team captain Ron Stanislawczyk (left) has been building engines since he was a boy. His company, RCS Racing Engines has been building them for over 30 years. "We're a pretty big facility. We built over 5,000 race engines in the past thirty years. We do dirt, asphalt, limited classes, crate engine classes. From NHRA Pro Stock, IHRA Pro-Stock, all the way down to the competition classes," said Stanislawczyk.
In the next cell Adney Brown of Performance Crankshaft was setting up. Brown selected Dominator 5W-20 for his 414 cu. in. Chevy engine, which took fourth place the first year he brought it. But the technology has changed significantly since then and he's thinking it may be time to step up. "It's always been a good experience, good people, really an enjoyable competition," Brown noted.
The numbers tell the story.
Third up was Chris Thomas of Almost Kaase. Jon Kaase picked up Chris from the School of Automotive Machinist and it's clear the young man has received some strong training. After getting the engine hooked up, Jon Kaase went in and had the vent adjusted, saying, "This engine needs all the air it can get." When all was said and done, Team Almost Kaase leaped to the top of the heap with some superlative numbers.
Bradley Built Engines is on Dyno 2 getting ready to run, and then we'll break for lunch. Here are a few photos from today's action thus far.
Brad Nagel pouring 0W-20 into his 417 cu.in. Hemi.
Adney Brown prepares his Chev.
Hot Rod magazine getting the inside line on event coverage.
Between dyno runs, everyone is editing, sending, messaging, & just plain busy.
-
www.RssFeedReader.com
Credit Repair
We're now on Facebook!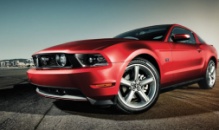 Buy at wholesale price!
Preferred Customers buy at dealer cost and save 25%!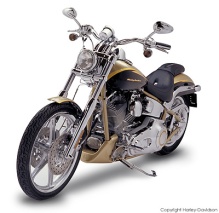 Not sure which products to get for your vehicle? Use the Vehicle Lookup Guide.
AMSOIL Distributor Opportunities
Start your own home business based on a proven superior product. Very low startup costs.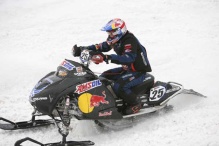 Sell AMSOIL products in your shop or store. Click here for information on AMSOIL retail accounts.

Does your business purchase lubricants for its equipment? Click for information about AMSOIL commercial accounts! Extend your equipment's life and reduce costs!