AMSOIL Distributor
Click the arrows to the left and right to scroll through the panels.

No other oil protects against wear better than AMSOIL

Reformulated, Repackaged XL Synthetic Motor Oils!
Previous
Next
Welcome to BestSynthetic.com! - Your source for AMSOIL Synthetic Motor Oil.
The big oil companies offer lots of slick fluffy marketing claims like "Nothing outperforms Mobil 1", but offer no proof or facts. The truth is, AMSOIL synthetic oil outperforms Mobil 1 and all other conventional and synthetic lubricants. And we have the proof to back it up. They don't, which is why they can only use slogans. AMSOIL, the First in Synthetics.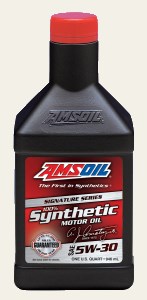 "Our Company makes the best lubricants in the world, period, and challenges anyone or any company to prove us wrong! That won't happen because our competitors know it's true." -A.J. Amatuzio, President & CEO.

Wear prevention is an engine oils primary and most important job. No other motor oil protects against wear better than AMSOIL. PERIOD! Not only did AMSOIL bring you the first synthetic, they were the first to introduce the concept of extended drain intervals. Can you name ONE other oil company that will GUARANTEE their product for 25,000 miles? AMSOIL has been doing so for over 35 years.

Whether you're a car owner looking for premium synthetic motor oil, a business owner looking to add a successful product line to your shelves or a fleet owner looking to cut your operating expenses, we hope you'll find everything you're looking for here. Tour our site and learn the facts! Compare AMSOIL's performance and properties to the other guys. Yes, AMSOIL costs more, but remember, you ALWAYS get what you pay for. But as you will see, using AMSOIL synthetic oils will actually save you money, and you'll be giving your engine the best protection you can buy at the same time!

At BestSynthetic.com, our goal is to be the most informative AMSOIL Dealer website on the web, which includes not just information on AMSOIL products, but educating people about synthetics, lubrication, car care and more. Please contact us with any questions or suggestions at any time.
The Company of Firsts!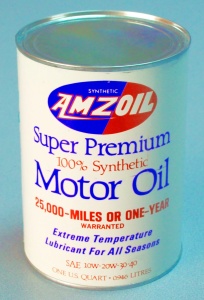 First to develop an API-rated 100 percent synthetic motor oil.
First to introduce the concept of "extended drain intervals" with a recommended 25,000-mile/1-year drain interval.
First U.S. company to utilize the NOACK volatility test as a standard of performance excellence.
First to produce synthetic motor oils for diesel engines, racing engines, turbo and marine engines.
First to introduce synthetic oils that legitimately contribute to improving fuel efficiency.
First to manufacture synthetic gear lube for automotive use.
First to manufacture a 100:1 pre-mix synthetic 2-cycle oil.
First to manufacture a synthetic automatic transmission fluid for automotive use.
AMSOIL and Racing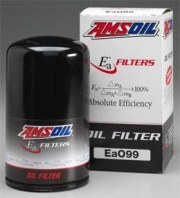 Many oil companies produce specialty racing oils for elite groups and do not offer them to the general public. For instance, several popular oil manufacturers produce racing oils offered only to NASCAR racers. AMSOIL receives inquiries as to why the company does not offer "special," higher-quality or NASCAR oils.

However, all AMSOIL synthetic motor oils are already formulated to a higher level than competitors' oils, and AMSOIL Dominator Synthetic Racing Oils are no exception. They provide maximum performance and superior protection to all racers, regardless of their level of competition. The same AMSOIL Dominator Synthetic Racing Oils that are used in the engines of AMSOIL corporately-sponsored racers such as Scott Douglas and Brady Smith are available to everyone.

Every professional race car in the world uses synthetics, and most of them have been using AMSOIL for decades. Many have a lot of money at stake with their "big oil" sponsors, who want you to believe that what is advertised on the car is what's running in the engine.

Indy Car racing legend Bobby Unser spoke at the AMSOIL 30th Anniversary Convention. Unser is a 3-time Indy 500 winner, has 25 overall Indy Car wins and is a 13-time Pikes Peak Hill Climb winner. He told the audience how his race car differentials could not survive more than one race up Pikes Peak without needing to be rebuilt, until he started using AMSOIL lubricants. This experience in Bobby's early years of racing began his long relationship with AMSOIL synthetic motor oil and lubricants in all his race cars. Bobby went on to say that "AMSOIL is the Best Synthetic Lubricant made, the Standard to which all others are judged." Hear it from Bobby himself in the video below.

Extended Drain Intervals mean Less Waste Oil, Less Pollution, a Cleaner Environment
"Improperly disposed used oil," according to the Environmental Protection Agency, "is the largest single source of oil pollution fouling our nation's waters. According to the American Petroleum Institute, it amounts to "up to 200 million gallons of used motor oil... dumped every year down sewers, drains or in the ground." API reminds us, too, that, "A single quart of oil can foul thousands of gallons of water."... Continue reading this article
---
AMSOIL News Updates
Action and Anguish on the Hills of Hollister: Top Truck Challenge 2014
After the Tow Test it was on to the Frame Twister, which wasted no time living up to its name. It quickly claimed the tires and axle of Jeff Noggle's '92 GMC K1500, pictured here. Despite how bad it looks, Noggle got to work welding parts back together and was expected to be back in the saddle for the last event of the day. The cement, boulders, logs and overall mayhem found in the Frame Twister all culminated into suspense as everyone watched to see what happened (or broke) next. Recovery crews were on hand to remove the broken parts left behind, and there were plenty to be found.
The California drought eliminated the Mud Pit event as water conservation is essential right now, but organizers were ready with an alternative and responded with an old Top Truck Challenge standby: the Mini Rubicon. The Mini Rubicon took competitors through a large pit of boulders that tested both driver skill and power. Judging by the photos and videos on
Four Wheeler's Instagram updates
, some had an easier time than others making their way through the course.
All of this and more took place just on Tuesday, the first official day at the 2014 Top Truck Challenge. There's plenty more to come, so be sure to check back soon for additional glimpses into the action and photos of destruction. Just ahead is the Obstacle Course, Hill Climb, Coal Chute and the grand finale that is known as the Tank Trap.
Jeff Noggle grabbed a welding torch and went right at it.
Action and traction in Hollister: Each picture's worth a thousand words...
The Tow Test
The Mini-Rubicon
Moving on to the next event.
TO BE CONTINUED...
-
Laconia Motorcycle Rally Kicks Off This Weekend
The Laconia rally has its roots in June 1916, when a few hundred motorcyclists gathered at Weirs Beach in Laconia. Seven years later, the event was officially recognized by the Federation of American Motorcyclists (to be later called the American Motorcyclist Association) as part of the Gypsy Tour, where motorcyclists celebrated races and hill climbs for an entire weekend. The Federation of American Motorcyclists continued to sanction the event until 1960.*
The 91st Anniversary of Laconia Motorcycle Week (a few years were missed) takes place in Laconia, N.H. June 14-22. As the legendary rally's Exclusive Official Oil, AMSOIL maintains a can't-miss presence around town, including title sponsorship of the new AMSOIL Passport Program, a scavenger hunt for bikers looking for new things to do, new places to visit and the opportunity to walk away with some great prizes. Bikers can pick up their AMSOIL Passports at Laconia Rally Headquarters' new location on the Boardwalk (on Lakeside Avenue next to the Pier).
Be sure to stop by the AMSOIL booth on the north end of the Lobster Pound to visit with AMSOIL corporate staff and learn more about how AMSOIL products maximize motorcycle performance and life. Have AMSOIL Synthetic Motorcycle Oil installed in your bike at one of two locations on Daniel Webster Highway within 10 minutes of Weirs Beach: Laconia Harley-Davidson and the Fun Spot.
Find out more about
AMSOIL synthetic motorcycle oils and performance products for bikers
.
* Source:
Wikipedia
-
Everyone Is Welcome In Laconia, Whatever You Ride
One of the highlights of any biker rally is seeing all the varieties of motorcycles attendees ride. Especially fun is the customization that has gone into so many of the bikes, making one's passion a labor of love.
Here are a few of the bikes we saw so far this week...
If you happen to be in New Hampshire and choose to glide through Laconia, be sure to stop by the AMSOIL booth on the north end of the Lobster Pound to visit with AMSOIL corporate staff and learn more about how AMSOIL products maximize motorcycle performance and life. Or just stop by to say "Hi." And if you need an oil change, you can have
AMSOIL Synthetic Motorcycle Oil
installed in your bike at one of two locations on Daniel Webster Highway within 10 minutes of Weirs Beach: Laconia Harley-Davidson and the Fun Spot.
-
Here's a Cool Video on the EBR 1190RX Superbike We're Giving Away This Year
Earlier this year we introduced you to the Building Legends Sweepstakes in which we
announced our planned giveaway of an EBR 1190RX Superbike
. This afternoon it seemed like a good idea to remind you that there's still plenty of time to enter. If you have a minute, check out this video from Motorcyclist Magazine online.
If that's that kind of thing that gets your heart thumping, then be sure to
read the official rules and enter to win
. And if you just like staying current with what's happening with Erik Buell Racing, be sure to
bookmark this page
and follow along. It's been exciting so far, and the best is yet to come.
-
Six Reasons Motorcycles Need Better Lubricant Protection
For bikers it is especially important to choose wisely when selecting a motorcycle oil, because motorcycles put greater demands on their lubricants than autos do. Here are six of the primary differences between the two.
1) Operational Speed.
Motorcycles tend to operate at significantly higher engine speeds. The result is added stress on engine components, increasing the need for wear protection. It also subjects the lubricant to higher load-carrying and shear forces. Higher RPMs also promote foaming and accelerate lube breakdown due to oxidation.
2) Compression Ratios.
Motorcycles tend to operate with higher engine compression ratios than cars. This places additional stress on engine components and increases operating temps. Higher demands are placed on the oil to reduce wear. Elevated operating temps also promote thermal degradation of the oil, reducing its life expectancy and increasing the formation of internal deposits.
3) Horsepower/Displacement Density.
Motorcycle engines produce nearly twice the horsepower per cubic inch of displacement of automobile engines. This also raises temperatures and adds additional stress.
4) Variable Engine Cooling.
Automobiles generally use a more sophisticated water-cooling system to control engine operating temperatures. Many motorcycles are air cooled or use a combo air/oil design, which results in greater temperature fluctuations, especially in stop and go traffic. Higher temps promote oxidation and cause oil to thin, reducing their load carrying capabilities.
5) Multiple Lubrication Functionality.
In passenger cars, the motor oil only lubricates the engine, with transmission fluid in the tranny and gear lube in the differential. Many motorcycles have a common sump supplying oil both to the engine and the transmission. In these instances the oil is expected to meet the needs of both the engine and the transmission gears. Many motorcycles also incorporate a friction clutch within the transmission which uses the same oil.
6) Inactivity.
Motorcycles are typically used less frequently than automobiles. In many parts of the country they can only be used seasonally. Condensation of moisture within the engine can cause rust. Acid corrosion protection is also a critical need.
It doesn't take long to recognize that motorcycles place a different level of requirements on lubricating oils. Motorcycle oils must therefore be formulated to address this unique set of high stress conditions. If you want power, performance and protection, the oil you choose can make a difference. We recommend a synthetic solution.
Note: Photos on this page are from the Laconia Bike Rally of which AMSOIL is the Official Oil. Visit our website for more information on AMSOIL synthetic oils for motorcycles.
-
RSS Feed Reader
http://www.rsscontentbuilder.com
We're now on Facebook!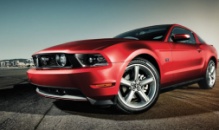 Buy at wholesale price!
Preferred Customers buy at dealer cost and save 25%!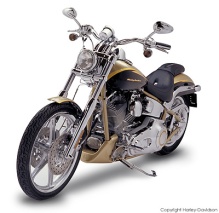 Not sure which products to get for your vehicle? Use the Vehicle Lookup Guide.
AMSOIL Distributor Opportunities
Start your own home business based on a proven superior product. Very low startup costs.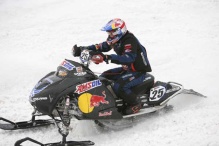 Sell AMSOIL products in your shop or store. Click here for information on AMSOIL retail accounts.

Does your business purchase lubricants for its equipment? Click for information about AMSOIL commercial accounts! Extend your equipment's life and reduce costs!