AMSOIL Distributor
Click the arrows to the left and right to scroll through the panels.

No other oil protects against wear better than AMSOIL

Reformulated, Repackaged XL Synthetic Motor Oils!
Previous
Next
Welcome to BestSynthetic.com! - Your source for AMSOIL Synthetic Motor Oil.
The big oil companies offer lots of slick fluffy marketing claims like "Nothing outperforms Mobil 1", but offer no proof or facts. The truth is, AMSOIL synthetic oil outperforms Mobil 1 and all other conventional and synthetic lubricants. And we have the proof to back it up. They don't, which is why they can only use slogans. AMSOIL, the First in Synthetics.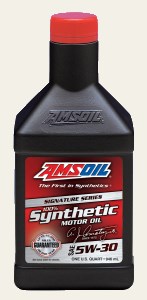 "Our Company makes the best lubricants in the world, period, and challenges anyone or any company to prove us wrong! That won't happen because our competitors know it's true." -A.J. Amatuzio, President & CEO.

Wear prevention is an engine oils primary and most important job. No other motor oil protects against wear better than AMSOIL. PERIOD! Not only did AMSOIL bring you the first synthetic, they were the first to introduce the concept of extended drain intervals. Can you name ONE other oil company that will GUARANTEE their product for 25,000 miles? AMSOIL has been doing so for over 35 years.

Whether you're a car owner looking for premium synthetic motor oil, a business owner looking to add a successful product line to your shelves or a fleet owner looking to cut your operating expenses, we hope you'll find everything you're looking for here. Tour our site and learn the facts! Compare AMSOIL's performance and properties to the other guys. Yes, AMSOIL costs more, but remember, you ALWAYS get what you pay for. But as you will see, using AMSOIL synthetic oils will actually save you money, and you'll be giving your engine the best protection you can buy at the same time!

At BestSynthetic.com, our goal is to be the most informative AMSOIL Dealer website on the web, which includes not just information on AMSOIL products, but educating people about synthetics, lubrication, car care and more. Please contact us with any questions or suggestions at any time.
The Company of Firsts!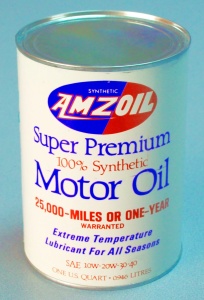 First to develop an API-rated 100 percent synthetic motor oil.
First to introduce the concept of "extended drain intervals" with a recommended 25,000-mile/1-year drain interval.
First U.S. company to utilize the NOACK volatility test as a standard of performance excellence.
First to produce synthetic motor oils for diesel engines, racing engines, turbo and marine engines.
First to introduce synthetic oils that legitimately contribute to improving fuel efficiency.
First to manufacture synthetic gear lube for automotive use.
First to manufacture a 100:1 pre-mix synthetic 2-cycle oil.
First to manufacture a synthetic automatic transmission fluid for automotive use.
AMSOIL and Racing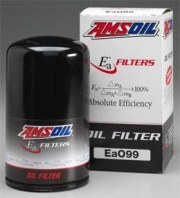 Many oil companies produce specialty racing oils for elite groups and do not offer them to the general public. For instance, several popular oil manufacturers produce racing oils offered only to NASCAR racers. AMSOIL receives inquiries as to why the company does not offer "special," higher-quality or NASCAR oils.

However, all AMSOIL synthetic motor oils are already formulated to a higher level than competitors' oils, and AMSOIL Dominator Synthetic Racing Oils are no exception. They provide maximum performance and superior protection to all racers, regardless of their level of competition. The same AMSOIL Dominator Synthetic Racing Oils that are used in the engines of AMSOIL corporately-sponsored racers such as Scott Douglas and Brady Smith are available to everyone.

Every professional race car in the world uses synthetics, and most of them have been using AMSOIL for decades. Many have a lot of money at stake with their "big oil" sponsors, who want you to believe that what is advertised on the car is what's running in the engine.

Indy Car racing legend Bobby Unser spoke at the AMSOIL 30th Anniversary Convention. Unser is a 3-time Indy 500 winner, has 25 overall Indy Car wins and is a 13-time Pikes Peak Hill Climb winner. He told the audience how his race car differentials could not survive more than one race up Pikes Peak without needing to be rebuilt, until he started using AMSOIL lubricants. This experience in Bobby's early years of racing began his long relationship with AMSOIL synthetic motor oil and lubricants in all his race cars. Bobby went on to say that "AMSOIL is the Best Synthetic Lubricant made, the Standard to which all others are judged." Hear it from Bobby himself in the video below.

Extended Drain Intervals mean Less Waste Oil, Less Pollution, a Cleaner Environment
"Improperly disposed used oil," according to the Environmental Protection Agency, "is the largest single source of oil pollution fouling our nation's waters. According to the American Petroleum Institute, it amounts to "up to 200 million gallons of used motor oil... dumped every year down sewers, drains or in the ground." API reminds us, too, that, "A single quart of oil can foul thousands of gallons of water."... Continue reading this article
---
AMSOIL News Updates
Coast-to-Coast with AMSOIL: Team American Iron on the Cannonball Run
Kanter takes a time out to have a new regulator installed.
American Iron magazine
editor Buzz Kanter is currently on the road with his 1936 Harley VLH and three lifelong friends in an attempt to conquer the 4,000-mile cross-country trek known as the Cannonball Run. The Cannonball Run is not a speed race, but rather a test of endurance that takes riders from coast to coast over the course of two weeks. The catch? This event is only open to bikes manufactured 1936 and earlier. Yes, every bike in the race is at LEAST 78 years old and running on the original motor. Many updates have been added for safety's sake, but the core of each bike has been restored to its former glory days. At least that's the objective. We received an update from Kanter and though it's just a few days in, it's been quite a ride so far.
Coined Team American Iron, Kanter and crew are still in the running and aiming to finish despite severe weather setbacks and stops to fix mechanical and parts failures. Kanter reports sightings of many other riders dealing with similar issues roadside along the way, as can be expected when these antique machines are on the road. However, participants of the Cannonball Run anticipate and prepare for this and most are back up and running in no time. One member of Kanter's team, Pat Simmons of Doobie Brothers fame, found an innovative way of getting back on the road after his oil drain plug had fallen out. He pulled over, found a suitable stick and got to whittling it down to size so it could plug the drain and get him to a place where it could be fixed properly. These are the things one must do to stay in the Cannonball running, and these riders have certainly shown they are up to the task. All Team American Iron members have faced issues that took them off the road. From broken coils and chains to replacing batteries, these guys haven't let any of it stop them from getting back in the saddle.
Some of the other vintage Harley's making the run.
Of course, it's worth mentioning that AMSOIL is installed in the bikes of Team American Iron. These old motors need an oil capable of taking them from Daytona, Beach, Fla. to Tacoma, Wash. without failure. AMSOIL is definitely up to the challenge, giving them peace of mind to Ride Hard and Run Cool. While parts may break and cost them some time, the hearts of their machines will keep on ticking.
Check back soon for another update after the Cannonball Run and see how the rest of the journey pans out and learn Team American Iron's final rank.
Listen to Buzz talk about his Vintage 1936 Harley.
-
SEMA Feature of the Week: David Gutierrez DARK300
Gutierrez is now preparing DARK300 for the SEMA Show as a feature vehicle for XIX Wheels, and approached AMSOIL to ensure his engine performs as well as the rest of his ride looks. We caught up with Gutierrez to get an idea of where it all began, and what it's like to own a ride that's about to make its Hollywood debut.
Is this your first project/show vehicle? What drew you to the Chrysler 300 model?
When Chrysler first presented the 300 to the public I was immediately drawn to the look of the car. It seems to me to have the perfect balance of luxury and with a look of meanness to it. It is a very comfortable car to drive, whether it's just down the street or road trip to Las Vegas!
Yours is a rare long wheel base 300. How did your partnership with Chrysler & Accubuilt come to be?
Not very many people know that this was actually an option that Chrysler offered for the 2007 and 2008 300's. Chrysler wanted to get their foot in the door in the livery service market. To do this they needed to compete with Lincoln Town Cars and the BMW 7 series. The long wheel base gives a total of 46.2 inches of rear seat leg room, 10.2 cubic feet of additional interior space, wider rear door openings for easy entrance & exit and many other added optional features that the regular 300 doesn't offer.
What is it about this vehicle that makes it 'you'?
There are so many things that I've done to the car to add my own personal touch. One of the biggest I would say is my 'Day of the Dead' girl logo. It has been custom etched into the front emblem, the trunk wing, the door sills and many other locations on the car. It follows the 'dark' theme that the car has, not necessarily evil but certainly leaning toward the ominous.
Is this your first time attending the SEMA show? 2014 has been a good year for taking home car show awards and trophies. How many are you up to, and which one means the most to you?
At a quick glance I have been awarded over 20 trophies, plaques or certificates. One of the ones that stand out to me was from this year's Extreme Autofest in Anaheim. The competition was very steep that day, there were many very nice looking cars and for them to award me a trophy that day was an amazing experience.
Can you tell us about the DARK300's film debut?
My DARK300 will be in the Magnet Films release of the ABC's of Death 2 on October 31st. It is a small part, but again for the director to personally ask for my car to be in the film is such a great feeling.
If you could select any car in the world to customize and modify to your specs, what would it be and why?
Hmmm, there are so many choices!! I think a 1931 Ford Model A would be something that I would like to work on. I would make it a Rat Rod but with my own personal touches.
Why did you choose AMSOIL? Any favorite AMSOIL product?
My whole family has been using AMSOIL products in all of our cars for as long as I can remember. I've never heard any complaints from them about any AMSOIL products. AMSOIL's 100% synthetic oil has always worked great!
Do you have a favorite quote or motto that describes you?
I'd rather be looked at as the guy who'd try anything, rather than the guy who did nothing.
AMSOIL under the hood:
10W-30 Signature Series Synthetic Motor Oil
Absolute Efficiency oil filter
Signature Series Multi-Vehicle ATF
Severe Gear 75W-90 Gear Lube
Anti-freeze & Engine Coolant
Dominator Coolant Boost
Synthetic Brake Fluid
-
Shades of the Past: AMSOIL Street Rodder Road Tour Update
From there it was on the Indianapolis for the 60th annual NHRA US Nationals event. The AMSOIL Street Rodder Road Tour vehicles were placed just past the walk-in gates, turning heads and drawing the attention of all who entered. Road Tour participants were granted pit access at the racetrack and were able to spend time with the teams and crew members that make the whole event possible. After spending time at the track and rubbing elbows with key players in the circuit, the Road Tour headed off towards the Shades of the Past Hot Rod Reunion in Pigeon Forge, Tenn.
Only two more road trips remain on the 2014 AMSOIL Street Rodder Road Tour. There's still a lot to see and time to join either one, or even just come out and witness the cavalcade yourself at any of the stops. Find
full information on the Road Tour and remaining stops here
.
-
Why is there a time limit – in addition to a mileage limit – on motor oil?
Even when you're not driving, chemical changes take place within motor oil that lead to degradation and the need for an oil change. Oxidation is a prime culprit. The interaction between oxygen molecules and motor oil molecules naturally leads to chemical breakdown. Just as oxygen causes a cut apple to brown or exposed metal to rust, it breaks down base oils and reduces motor oil's effectiveness. Although synthetic base-oil molecules are naturally much more resistant to oxidation than conventional base-oil molecules, they eventually succumb to oxidation's attack. Oxidation can lead to increased oil viscosity, which negatively affects energy efficiency. It also causes the formation of harmful deposits and sludge.
Your vehicles are also subjected to temperature swings, even when not in use. Temperature swings cause condensation to form inside the engine, leading to water contamination. Not driving for extended periods – or taking short trips that don't allow the engine to fully warm up – allows water to remain in the oil rather than evaporating and exiting through the tailpipe. Water contributes to engine corrosion.
When you do drive, contaminants form as natural byproducts of combustion. Acids lead to sludge formation and corrosion, and those acids and other contaminants continue to affect chemical changes in the oil, even while not driving.
Signature Series Synthetic Motor Oil
XL Synthetic Motor Oil
OE Synthetic Motor Oil
European Car Synthetic Motor Oil
Photo credits: (c) Can Stock Photo
-
Photos and More Photos from AMSOIL Street Rodder Road Tour "Shades of the Past"
Just thought it might be fun to share what you've been missing. This week the Road Tourians past through Bowling Green and saw the now famous sinkhole that appeared in the Corvette museum showroom there. It is now a bit of arcane wonderment. Here are a few photos for your viewing pleasure.
-
Feed reader for website
Fix Your Own Credit
We're now on Facebook!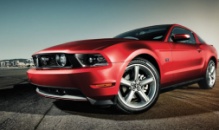 Buy at wholesale price!
Preferred Customers buy at dealer cost and save 25%!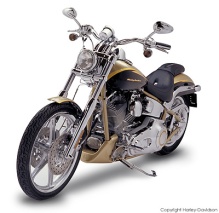 Not sure which products to get for your vehicle? Use the Vehicle Lookup Guide.
AMSOIL Distributor Opportunities
Start your own home business based on a proven superior product. Very low startup costs.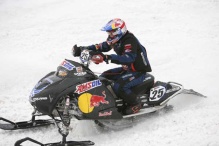 Sell AMSOIL products in your shop or store. Click here for information on AMSOIL retail accounts.

Does your business purchase lubricants for its equipment? Click for information about AMSOIL commercial accounts! Extend your equipment's life and reduce costs!