AMSOIL Distributor
Click the arrows to the left and right to scroll through the panels.

No other oil protects against wear better than AMSOIL

Reformulated, Repackaged XL Synthetic Motor Oils!
Previous
Next
Welcome to BestSynthetic.com! - Your source for AMSOIL Synthetic Motor Oil.
The big oil companies offer lots of slick fluffy marketing claims like "Nothing outperforms Mobil 1", but offer no proof or facts. The truth is, AMSOIL synthetic oil outperforms Mobil 1 and all other conventional and synthetic lubricants. And we have the proof to back it up. They don't, which is why they can only use slogans. AMSOIL, the First in Synthetics.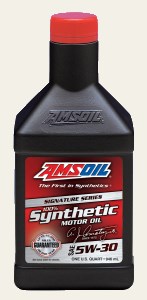 "Our Company makes the best lubricants in the world, period, and challenges anyone or any company to prove us wrong! That won't happen because our competitors know it's true." -A.J. Amatuzio, President & CEO.

Wear prevention is an engine oils primary and most important job. No other motor oil protects against wear better than AMSOIL. PERIOD! Not only did AMSOIL bring you the first synthetic, they were the first to introduce the concept of extended drain intervals. Can you name ONE other oil company that will GUARANTEE their product for 25,000 miles? AMSOIL has been doing so for over 35 years.

Whether you're a car owner looking for premium synthetic motor oil, a business owner looking to add a successful product line to your shelves or a fleet owner looking to cut your operating expenses, we hope you'll find everything you're looking for here. Tour our site and learn the facts! Compare AMSOIL's performance and properties to the other guys. Yes, AMSOIL costs more, but remember, you ALWAYS get what you pay for. But as you will see, using AMSOIL synthetic oils will actually save you money, and you'll be giving your engine the best protection you can buy at the same time!

At BestSynthetic.com, our goal is to be the most informative AMSOIL Dealer website on the web, which includes not just information on AMSOIL products, but educating people about synthetics, lubrication, car care and more. Please contact us with any questions or suggestions at any time.
The Company of Firsts!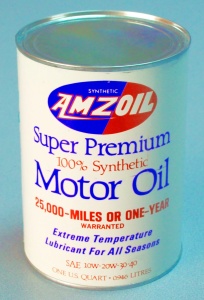 First to develop an API-rated 100 percent synthetic motor oil.
First to introduce the concept of "extended drain intervals" with a recommended 25,000-mile/1-year drain interval.
First U.S. company to utilize the NOACK volatility test as a standard of performance excellence.
First to produce synthetic motor oils for diesel engines, racing engines, turbo and marine engines.
First to introduce synthetic oils that legitimately contribute to improving fuel efficiency.
First to manufacture synthetic gear lube for automotive use.
First to manufacture a 100:1 pre-mix synthetic 2-cycle oil.
First to manufacture a synthetic automatic transmission fluid for automotive use.
AMSOIL and Racing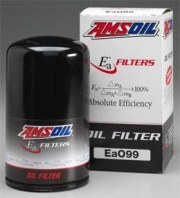 Many oil companies produce specialty racing oils for elite groups and do not offer them to the general public. For instance, several popular oil manufacturers produce racing oils offered only to NASCAR racers. AMSOIL receives inquiries as to why the company does not offer "special," higher-quality or NASCAR oils.

However, all AMSOIL synthetic motor oils are already formulated to a higher level than competitors' oils, and AMSOIL Dominator Synthetic Racing Oils are no exception. They provide maximum performance and superior protection to all racers, regardless of their level of competition. The same AMSOIL Dominator Synthetic Racing Oils that are used in the engines of AMSOIL corporately-sponsored racers such as Scott Douglas and Brady Smith are available to everyone.

Every professional race car in the world uses synthetics, and most of them have been using AMSOIL for decades. Many have a lot of money at stake with their "big oil" sponsors, who want you to believe that what is advertised on the car is what's running in the engine.

Indy Car racing legend Bobby Unser spoke at the AMSOIL 30th Anniversary Convention. Unser is a 3-time Indy 500 winner, has 25 overall Indy Car wins and is a 13-time Pikes Peak Hill Climb winner. He told the audience how his race car differentials could not survive more than one race up Pikes Peak without needing to be rebuilt, until he started using AMSOIL lubricants. This experience in Bobby's early years of racing began his long relationship with AMSOIL synthetic motor oil and lubricants in all his race cars. Bobby went on to say that "AMSOIL is the Best Synthetic Lubricant made, the Standard to which all others are judged." Hear it from Bobby himself in the video below.

Extended Drain Intervals mean Less Waste Oil, Less Pollution, a Cleaner Environment
"Improperly disposed used oil," according to the Environmental Protection Agency, "is the largest single source of oil pollution fouling our nation's waters. According to the American Petroleum Institute, it amounts to "up to 200 million gallons of used motor oil... dumped every year down sewers, drains or in the ground." API reminds us, too, that, "A single quart of oil can foul thousands of gallons of water."... Continue reading this article
---
AMSOIL News Updates
Heavy Rain Can't Dampen Road Tourians' Spirits
Earlier this week the Detroit found itself on the receiving end of its hardest rainfall in a century. Nevertheless, despite somewhat hazardous conditions on certain highways and byways, the AMSOIL/Street Rodder Road Tour has had another exciting week as it traipses about the historic city of Detroit. The only thing really dampened were the carpeting and some of the contents of the less prepared vehicles.
As luck would have it, the entire day Tuesday was scheduled for a single location: Ypsilanti, Michigan. First stop, Kalitta Motorsportds.
There are not many drag racers more famous than Connie Kalitta and very few teams that have been as successful as his. And like many men of achievements there's a place to go where you can learn about their history and the qualities that made them heroic. During a tour of the huge race shop the Road Tourians were present as the team rigs were being loaded to head out to Minnesota to compete in the NHRA event at Brainerd. It was an up-close look at one of the best teams in professional drag racing and insight into what it takes to be successful in the sport.
Next stop, the Willow Run Airport and the Yankee Air Museum. The museum tells many stories from aviation history but goes in depth in telling the story of the Willow Run Assembly Plant that was built by Ford Motor Company and was one of the major airplane manufacturing facilities of World War II. The museum displays military aircraft from many conflicts including an F-15 and a Huey helicopter from the Vietnam War.
After a tasty lunch at the Sidetrack Bar and Grille the group hoofed it across the tracks to the Automotive Heritage Museum. The museum centers on products and vehicles built in and around Ypsilanti including the Hudson, Kaiser-Frasier products, GM autos including the Chevy II, the Corvair and the GM Turbo Hydromatic transmission were all part of Ypsilanti auto history. Ypsilanti was also the home of
Preston Tucker of the Tucker automobile fame
.
The Michigan Firehouse Museum just up the street became their final stop where they saw vintage firefighting apparatus from the earliest times up to present.
It's impossible to talk about the Yankee Air Museum without noting that AMSOIL was founded by a Lt. Colonel in the Duluth Air National Guard with significant achievements in that field. Al Amatuzio's greatest achievement, however, came about as result of his commitment to finding a way to bring jet engine lubrication technology into automotive applications, for which he was later inducted into the Lubricants World Hall of Fame.
Here's Al Amatuzio talking about the values that drove him and upon which AMSOIL has been founded:
-
Three Winners Will Get their Snowmobiles Upgraded at Hay Days
Josh Bretzman's '06 Sno Pro 440
A couple weeks ago we announced a Sled Rehab contest in which three snowmobile enthusiasts would be given a sled rehab at Hay Days. Three sleds will receive a full sled makeover to include a custom graphics kit, skis, hand guards, clutch kit and premium AMSOIL products for snowmobiles.
Facebook fans and followers of AMSOIL Racing had the opportunity to post photos of their sleds along with a brief explanation as to why it needed of a transformation. The sleds were voted on and the top three vote-getters received an FXR clothing prize package valued at approximately $500.00 along with all the rest of the goods.
Tom TeBeest compares his sled to Betty White.
The partners in this giveaway include Scheuring Speed Sports, ISOC, Straightline Performance, Woody's, C&A Pro Skis, Action Graphics, Rox Speed FX, FXR and Sled Head 24/7 with the total prize package valued at approximately $1,500. In addition to the upgrades mentioned above the winning snowmobiles will receive a custom sled wrap from Action Graphics and AMSOIL Interceptor, Chain Case Oil and Waterproof Grease. In short, these sleds will soon be ready for winter.
Overall winner Josh Bretzman says he loves his sled but doesn't have the time and money to fix it up. This is a great way to start the new season for Josh.
Thomas TeBeest says, "My TNT just doesn't 'DOO it for me anymore! This '08 MXZ TNT 500ss is still the best bang for your buck on the snow. It runs like a top, handles great and is a ball to ride! The new iron is sharp but how can I justify getting a new sled when this one has all I need including push-button electric start? And with only 3400 miles, it's barely broken in! The downside is it looks like every other MXZ on the trail. I mean, it is BONE stock except for the accessory windshield. Next to the new sleds it just begs for attention. It sure could use some new life!"
Thomas adds this kicker: "She's alot like Betty White... She may be gettin' old but she's still a heckuva gal-- she's just long overdue for a makeover! Hey AMSOIL -- pimp my ride!!!"
That's just what we'll be doing at Hay Days.
The third sled to get a makeover that weekend will be Traci Leonard's machine. "I moved to the U.P of Michigan 1 year ago primarily for my love of snowmobiling. I had a Firecat previously and bought a 2005 M6 when I moved here. I absolutely love it and ride at least 5 days a week 5 months of the year. It runs great but I would be more than ecstatic to get a new look and spunk to this nearly 10 year old sled. I am a girl and want to make a statement to all the male riders here in the U.P.!"
You can tell that this girl just wants to have fun.
Hay Days is just around the corner. Let it snow!
-
AMSOIL SEMA Feature of the Week: Doetsch Off-Road Jeeps
AMSOIL is preparing to make a big impact at this year's SEMA show by way of several partnerships with some of the world's most talented project vehicle builders. These builders have demonstrated a keen eye for detail and carry high standards for the parts and products used on their vehicles. They have earned their stripes in the specialty automotive industry, and SEMA is the ultimate destination to showcase their talent.
Dave Doetsch of Doetsch Off-Road has partnered with AMSOIL since 2011 on his award-winning Jeep projects that take their place at SEMA each year. His builds are not only show-worthy, but capable of hitting even the most perilous off-road trails or staving off enemies in the event of a zombie apocalypse (more on that below.) This fall he'll be heading to SEMA with two new 2014 Jeep Wrangler Rubicon projects that are sure to capture the spotlight. We sat down with Doetsch recently to get a little background on what it's like to be at the forefront of the off-road Jeep enthusiast community.
AMSOIL:
We know you are talented in modifying and customizing impressive 4x4 Jeeps. How did you get started, and how long have you been perfecting your craft?
Dave Doetsch:
Jeeps have been in my life since early childhood. I bought my first Jeep, a 1979 CJ5, while in high school in the early 1990s. Since it broke down quite often (mainly from trail abuse) it afforded me the opportunity to understand the mechanics behind how a vehicle works. I was hooked and from there I have personally owned over 15 Jeep CJ/TJ/JK Wranglers over the years. When the current Jeep JK hit the market back in 2007, I knew Jeep hit a home run with the 4-door body style. It combined the function of a traditional Jeep, with the capacity to carry passengers and all of your gear comfortably. This allowed me to take adventures further and longer time-wise, since I could bring more supplies. After forming Doetsch Off-Road in 2009, we have gone on to work with the top brands in the automotive aftermarket, ensuring future generations were exposed to and could experience the same "Jeep Fever" that got me hooked as a child.
AMSOIL:
Are you active in the 4x4 off-road groups?
DD:
Being based in the Southwest means we have abundant access to some of the best rock crawling spots in the U.S. There are a ton of great enthusiast clubs located here, which also means we usually perform trail runs with multiple clubs present. There are several groups, such as Hero Off-Road and Copperstate 4-Wheelers, which support the off-road lifestyle and give back to our communities.
AMSOIL:
You've partnered with AMSOIL on your SEMA projects since 2011. How many years have you been attending SEMA?
DD:
2009 was the first show that Doetsch Off-Road exhibited at (we debuted a Jeep called 'Red Devil' on behalf of TeraFlex Suspensions), though we have been attending the SEMA show since 2001.
AMSOIL:
What is it about SEMA that makes it such a destination for project builders like you?
DD:
Besides the exposure it brings for my own brand, I am able learn from the best in the business. Being able to meet with so many creative and successful manufacturers and industry attendees in one spot, can only happen at SEMA. I'm able to preview industry trends before they are actually trends, and hopefully be a part in actually making it a trend.
AMSOIL:
You receive lots of media coverage. Any stand-out photo shoots or experiences in this realm?
DD:
We usually attend the annual Hump N' Bump off-road event in Logandale, Nevada immediately following the end of SEMA week. The landscape is a perfect backdrop for photo shoots for personal and professional use. The only slight issue, though, is that it's an active 4-wheel drive event! There have been quite a few times over the years where we have had rollovers or "trail jams" because the event's participants were trying to get a closer look at the SEMA Jeeps during our photo shoots. We now wait for the last group to clear before we begin, just to make sure everyone stays safe!
AMSOIL:
What has been your favorite project build, and why?
DD:
I would say my favorite build so far is one of the Jeeps I built for last year's SEMA Show (2013). I produced a build called 'Doomsday', which was built for Bushwacker. The theme was a portrayal of the ultimate post-apocalyptic zombie assault vehicle. It was great doing this build since it wasn't meant to be serious, though everything on it was functional including the 10+ SOG machetes, knives and axes that were incorporated all over it, just in case you had to defend against a zombie attack. Never hurts to be prepared.
AMSOIL:
Why did you choose AMSOIL for the engine?
DD:
In my opinion, AMSOIL has a great history in supporting the off-road aftermarket, and carries a product for literally every fluid that flows in my Jeeps – from brakes to transmission to engine oils. There's no reason to use any other brands when you know that AMSOIL synthetics are the original.
AMSOIL:
Do you have a favorite quote or motto that describes you?
DD:
I think it's pretty simple: "Jeep Addict".
* * * * *
Discover more about AMSOIL and its history of innovation.
Visit our About Us page
.
-
Five Prize-Winning Sturgis Selfie Winners Captured at the AMSOIL Selfie Wall
Last Friday we mentioned that
AMSOIL would be giving away $150 prizes
for the best Selfie submitted each day from the Sturgis Motorcycle Rally. If you know someone on the scene (a half million strong) you might want to Tweet or text them to say "Get on over to the AMSOIL booth and grab a Selfie."
Here are our first five winners. Congratulations to...
Ralph Gallo
Evvster
Eldon Briggs
Ian Dempsey
Phil and friends
AMSOIL has been a leader in synthetic lubrication since 1972 and the company's motorcycle oils and premium filter products are distinguished by their excellence. Be sure to drop by the AMSOIL booth on Main Street just east of Junction Avenue. At the AMSOIL booth you will find information on how you can purchase AMSOIL products at wholesale, product information, motorcycle oil, oil filters, air filters and more. Or visit http://www.amsoil.com/motorcycles/
-
AMSOIL Street Rodder Road Tour Takes in Motor City
The 2014 AMSOIL Street Rodder Road Tour is over halfway through, and it's been quite a ride so far for Jerry Dixey and crew. Participants just finished what might be the best round yet with the Autopalooza.org Tour taking them through the historic automotive sights and sounds only found in upper Michigan. A full week of access to museums, car collections and other famed automotive attractions awaited them as they made their way towards the final destination at the Woodward Dream Cruise in Detroit, Mich. The Woodward Dream Cruise has become one of the biggest car events in the world, drawing in over one million people and spanning over 13 miles. Road Tourians enjoyed VIP status at the heart of the scene under the hospitality tent awaiting their arrival. The view of endless custom street rods, hot rods, muscle cars and everything in between was excellent with prime seating for tour participants. At the end of the last day, the 1959 Impala leading the tour rolled down Woodward Ave to cheers and applause from spectators.
There is still time to register for any of the remaining excursions in the 2014 AMSOIL Street Rodder Road Tour. If you own a street rod this is the ideal opportunity to hit the open road with fellow enthusiasts. For those that don't a street rod, be sure to
check out the schedule
and make plans to attend any of the stops along the way.
Just watching the river of cars flow by.
-
philadelphiaroofingprofessionals - philadelphiaroofingprofessionals.com - coloradotreesolutions.com - http://www.coloradotreesolutions.com
How To Add RSS Feed To Your Website
Fix Bad Credit
We're now on Facebook!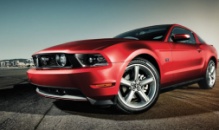 Buy at wholesale price!
Preferred Customers buy at dealer cost and save 25%!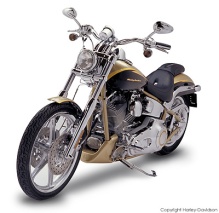 Not sure which products to get for your vehicle? Use the Vehicle Lookup Guide.
AMSOIL Distributor Opportunities
Start your own home business based on a proven superior product. Very low startup costs.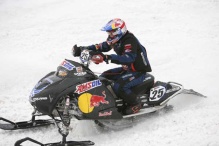 Sell AMSOIL products in your shop or store. Click here for information on AMSOIL retail accounts.

Does your business purchase lubricants for its equipment? Click for information about AMSOIL commercial accounts! Extend your equipment's life and reduce costs!